SUMMER TRANSFORMATION SESSIONS


Find clarity, find your power, find your flow… FAST!
"When you have clarity you don't need therapy."
Carole Ann Rice
When you know who you really are, and you know what you really want there is no confusion about what action or direction to take – whether that's in your work life OR your personal life.
You just take it.
It's inspired action.
It's action that feels right to YOU, so you can move forward with confidence and ease knowing that you're moving towards the life you were born to live.

But when you don't know what you want, you're fearful about the way ahead or you're struggling with life's daily challenges, clarity can seem a long way off.
Lack of clarity in your work or career can mean you're travelling the wrong path for years, feeling uninspired and unfulfilled. Stuck on the hamster wheel and just going through the motions. That unique spark inside you unable to find expression.
You don't get to share your true gifts, so you don't get to experience your true worth.
Which means you don't receive the true financial exchange for your gifts that you deserve either.
You want meaningful connection with others, but not being clear when it comes to our boundaries and communication brings all manner of heartache, misunderstanding and problems to our relationships.
If you lose yourself and get caught in a lie just to keep the peace or keep others happy, it's hard to go for what you want, to know what you want, or to even let yourself dream.
And when you lack clarity about who you really are you waste vital, health-giving energy fighting the pull of your spirit while you try to maintain the roles and masks you've taken on.
It's exhausting!
Struggles in relationships, anxiety about work or the future, fears around finances or health; all tempt us to seek clarity and advice from others we assume know better than us, rather than ask and follow our own inner guidance.
And when you lose that vital connection with yourself and blindly give your power away, you end up more confused than ever!
You procrastinate over making the wrong decisions because you don't trust yourself, your confidence and self belief take a nose dive, and stress, worry and unhappiness become your unwelcome companions. 
But underlying all those problems are just two things – the words you're saying to yourself in your mind, and the fact that you spend more time in your head than your heart.
You can EASILY change this.
And I would LOVE to help you.
Transformational energy sessions for your life and business

This summer I have a very special invitation for you to come and experience my transformation work at less than half my usual fees.
I've been feeling the pull to work with more intensely with people on a 1-2-1 basis. It's a change from the group programs I've been running for the last 15 months, and I love it because I get to go deep to help courageous individuals make big change, quickly.
If you're ready for change, keep reading!
What to expect from a session
We'll talk about your desires and the change you're wanting to achieve in your life. By tuning in to your energy and your Higher Self, which guides us to what needs clearing, the layers of resistance within you that are keeping you from receiving what you want will show up.
Then, through a guided process of deep transformational meditation and energy psychology we'll clear those layers of resistance created by limiting beliefs and out dated thinking structures for good.
You'll be conscious and engaged in the process the whole time, and you will feel and know that it's cleared.
Usually my sessions fees are £165 ($220) per hour, but during August only you can experience a full 60 minute Flow Alignment Session with me for only £77 ($100)!
If you want to go deeper and work in a more intensive way over a longer period of time you can do a number of hours together, take multiple sessions a few days apart, or simply do a one-off session to find clarity and get unstuck from where you are right now.
It all depends on what you feel you need.
You can book as many sessions as you like as long as they're used before the end of August.
This could help you:
Feel like the decisions you make are taking you closer to your dreams.

Reclaim personal power you never even knew you'd lost so you can lead the change you desire.

Take the action you need to take towards living your purpose without self-sabotaging.

Let go of hustling and pushing to get to a destination and instead start riding the flow of life and enjoying the journey every day.

Learn easy energy techniques to manage your boundaries so you create stress-free, nourishing relationships with your loved ones. 

Deal with the mind gremlins and negative emotions, and start trusting that life has your back.

Understand why your manifesting isn't working, and what to do about it.

Feel good in your life and peaceful inside, regardless of what's happening.
All this is achievable faster than you would ever think possible – once you've deleted the energetic programs that are keeping YOUR limitations in place!
With my guidance and safe support there's an enormous amount that can shift in just a single session if you are willing to open up, face your fears and be honest with yourself so you stop buying into your reasons and excuses to stay where you are.
Two easy steps to booking your session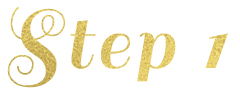 Make payment by Paypal or credit card by hitting the button below.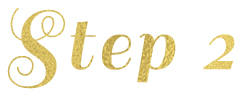 Book an appointment time by following this link to my online booking service. Simply click the button below and follow the instructions.

Special gift for you if you refer a friend
And if you find the session as powerful as I believe you will, and you refer a friend for my special summertime offer, to thank you for helping me expand my community, not only will I create a personalised transformational meditation Mp3 for you, which will further integrate the work we do in the session, but your friend will receive one following their session too.
If you have any questions or comments then please email me at connect@cathyballard.com.

---
"Wow! I can't recommend working with Cathy enough.  I have gained such a lot of clarity and insight. I am amazed!
I have done many, many different healing modalities over the years and none have had such a quick and powerful impact."
DANIELA BEER
"Recently I found myself overwhelmed, and nothing I did in my business seemed to work.
I had so many ah-ha moments during our session, and I came out of it feeling energized, lighter, like the weight's off my shoulders." 
TATIANA FECIKOVA
"I was surprised by how much change could happen so fast!""
NATASHA MANN
This manifestation sh*t really works! I feel much happier about life in general and now feel like the world is my oyster!
LOUISE WILSON
"That is powerful stuff! It helped me see where I'm going and what I really want to do in the future."
JO TOCHER
I feel less stressed and more in control. I have more opportunities, I've moved forward and manifested the start of my business."
DEBORAH BOND
"Everything really started to spin with positive vibes, I had a phenomenal week with work and also heard some positive news about one of my 'dreams' that has been on my vision board for 2 years!"
JOANNE DAVIS

A bit about me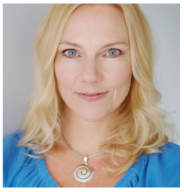 I'm Cathy Ballard. I'm a spiritual mentor, mindset coach, speaker, workshop and retreat facilitator, healer and creator of programs on authentic branding, purpose-aligned business, and personal and spiritual development.
I've been following my inner guidance living and working around the world for over 22 years, and online with clients from many countries. I teach people how to connect with the power of their hearts to find, value and express their true selves, to heal and release limitations and abundance blocks, and to work with Source energy to create joyful, free and fulfilling lives.
I love working with personal growth-loving individuals, spiritual entrepreneurs and influencers who have a calling to help others and lead change, whether that's through their business, the company they work for, their community or their family.