STILL FRUSTRATINGLY STUCK ON THE WRONG SIDE OF A BREAK THROUGH?
YOU'RE JUST FIVE WEEKS AWAY FROM a whole new level of awareness that will MAKE IT HAPPEN
Introducing…
The Flow Alignment 5-Week Intensive
An intimate online group coaching experience aligning you and your business with an abundant flow of joy, clients, money (or whatever will make you happiest)
You want a business that expresses all of you, that you can confidently promote, and that helps others through what you do best… …and where you still have time for the important things in life like spending time with your family, your friends and yourself, so you feel nourished, happy, energised and fully alive…
And you know that it's POSSIBLE to achieve…
But the trouble is, in spite of doing the vision boards, the affirmations, the workshops, trainings and retreats, you're still not where you know you could be…
You're not making the income you want or need, you're putting yourself under pressure, the mind gremlins are holding you back and you're wondering what you're doing wrong.
The truth is you're doing nothing wrong. You're simply out of alignment.
Because here's the thing, action from a place of effort = mediocre results.
Action from a place of alignment = greater return with ease – aka FLOW.
And that's exactly what The Flow Alignment program will help you to achieve…
WHAT'S IT ALL ABOUT?
On this small group transformational journey we'll look at the major energy blocks that stand between you and the success you're looking for, and we'll break them down layer by layer.
It's an intensive 5-week container where you can expect to become conscious of the habit patterns of the mind that would usually block or derail you from manifesting your desires. By facing them in this supportive space you'll see them for the insubstantial phantoms they really are, and you'll learn how to delete them from existence.
And if you commit to the process fully…
You won't have to feel stuck or frustrated that you're not moving towards the life you know is possible.
You'll no longer have to feel off track or lack clarity because you'll be inspired by your own insight, which will reignite your passion and your dreams.
You won't have to settle for less in your work, your relationships and in the things you want to experience.
You'll know your true power intimately and know how to connect with it easily – aligning you with your true path and your authenticity.
You'll have a simple practice and a new powerful habit to re-align, re-energise, re-focus and keep your vibration high so you won't have to force things to happen, run on empty or burn out.
You'll feel confident to express yourself fully, to be seen and to openly share your authentic spirit with others.
You'll feel lighter, more expansive, freer and relaxed.
You'll know how to eliminate fears and unhelpful beliefs, and put the limiting voices in your head in their place.
You'll get the breakthrough you've been waiting for so you can go for what really matters to you.
You'll discover all the answers you need within you… and the confidence to put them into action.
Flow Alignment =
ONGOING SUCCESS
---
"I was surprised by the speed of my manifestation once I started working with Cathy. I've done other manifestation processes before but I've always felt a bit frustrated about the waiting part. With Cathy she helps you really let this go so you can enjoy the moment and stop worrying about the actual manifestation.
I looked forward to the powerful meditations each day, and Cathy's intuition is spot on – I couldn't believe the stuff that came up that was holding me back and it was so good to release.
I would recommend this to anyone who has been struggling with getting their dreams manifested."
Kelly Morgan – Shake Up to Wake Up Coach – kellymorgan.tv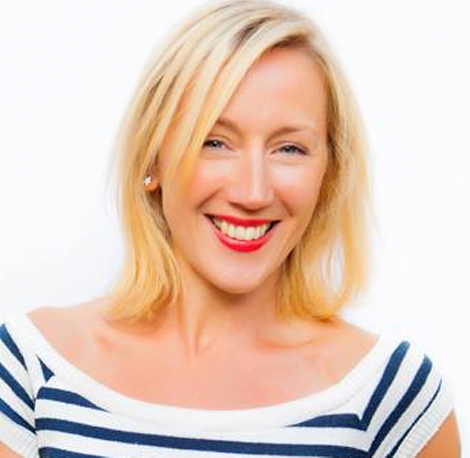 ---
WHAT'S INCLUDED – THE NUTS AND BOLTS!
Small, intimate group of up to 8 people in a 5-week container.

You'll be encouraged to consciously push at your edges, to meet your own resistance and stretch your comfort zone in pursuit of your dreams and desires.
Start to dissolve the pain of the past that's keeping these mental structures in place in a controlled and safe way without needing to relive the past – permanently removing the triggers that would normally spark up the sabotaging head talk that leads you off course.
The nature of transformational group work means that what is shared by others may be just the key you need to hear for yourself to heal, get clarity and break through resistance within you.

2 x 60 minute 1-2-1 Flow Alignment Sessions.

Two powerful private energy sessions with me that will help you clarify your vision so you can let go of confusion and eliminate specific energetic blocks or obstacles to creating what you want.

5 x live group coaching calls approximately 90 minutes in length.

These begin with a heart connection guided meditation to help you focus on what you want to be, do or have more than anything else. You'll set powerful intentions for the work together. Then we'll gently and safely explore the inner blocks and fears in the way of you receiving that, and do some energy work to release them.
Each person will have the opportunity to be laser coached by Cathy for their own specific issues.

The Flow Project

Five different meditations to deal with specific situations that arise through the five weeks. A great way to set your day up for success, realign with your highest potential and eliminate negative energies.

Flow Alignment Audit

At the start of the program you'll listen to a guided meditation and answer questions that will help you connect with your intuition to clarify what will help you find your flow. You'll understand where your energy is at in all parts of your life right now, how you want things to be different, and what to focus on first to help you realign with your highest path.

Private Facebook group.

Ongoing support to help keep you accountable to the intentions you set between calls.
The power of this container comes from sharing where you're at – trusting that you won't be judged for what's coming up for you, and allowing yourself to be supported.
Encouragement to stay focused on what you want, while navigating the uncomfortable parts of the transformation process that you would normally avoid feeling – which is what usually keeps us from our breakthroughs. Your fears won't stand a chance so you'll move through your blocks quickly.
Create connections while you share the journey with like minded people.
Program Content:
Each week there will be a different topic of focus. I'll assign you exercises with guided meditations, and on the live calls we'll work through any questions and energetic blocks that have shown up from the work you've done, and remove other layers that have been unconsciously influencing you.
1 – Vision + intent This is about getting crystal clear about the details of your juicy vision for your life and business – getting clarity about your mission, one that excites and inspires you, where you're serving in true alignment, and where life is in harmonious balance.
2 – Meeting your resistance Unless you go for those desires, lean into your edges and challenge yourself, the limiting beliefs stay hidden within you and your unconscious mind stops you moving forward. This is about exploring your inner resistance to creating the life you want, identifying the blocks in different areas of your life and aligning with your authentic magical mindset.
3 – Creating conditions for manifesting This is about preparing the ground for your intentions to successfully take root and grow. We'll be exploring how you can manage and maximise your energetic vibration on a daily basis while you go through this intensive transformation work, and setting up your day for success. And we'll be uncovering any hidden blocks to self love to make sure you're supported on every level – mentally, emotionally, physically and spiritually – as you integrate the work you've been doing.
4 – Claim your value, know your worth This week is about exploring your story, your purpose and delving into the uniqueness of who you are. It's about understanding the value you bring to the world so that you can start to see, own and communicate how incredible and necessary you are to those people you are perfectly placed to help or serve.
5 – Raise your vibration – increase your joy Remember when you were a little child and you had so much fun dreaming up all the things you were going to do – before you learned you had to be serious, stop day dreaming and grow up! There were no limits to your imagination. You knew how to pretend, and it felt great!
This week is about taking guidance from that unlimited, playful, childlike part of you to raise your energy levels and boost your zest for life. And you'll learn how gratitude is perhaps the most powerful tool you have for creating an immediate rise in your vibration to get you out of any low, and give fuel to your manifesting ability.

Join me for this 5-week
intensive transformation journey
Your investment £597

Or contact me for an easy payment plan.
Please note: to keep the group small so I can give maximum attention, only eight places are offered and places will be given on a first come, first served basis.
Once payment is made I'll contact you personally and send you all the joining instructions for the program.
WAIT, THERE'S MORE!
BONUS GIFT – Brand from the Heart Online (worth £247)
If you know this is for you and you're ready to act by registering NOW you will receive my course of six modules which will connect you with your heart to take you deeply into yourself, giving you clarity about how you want to express yourself and your unique brilliance in the world. It's a mixture of energy work and meditations with practical business branding guidance.
 Start finding clarity and alignment before the program even begins!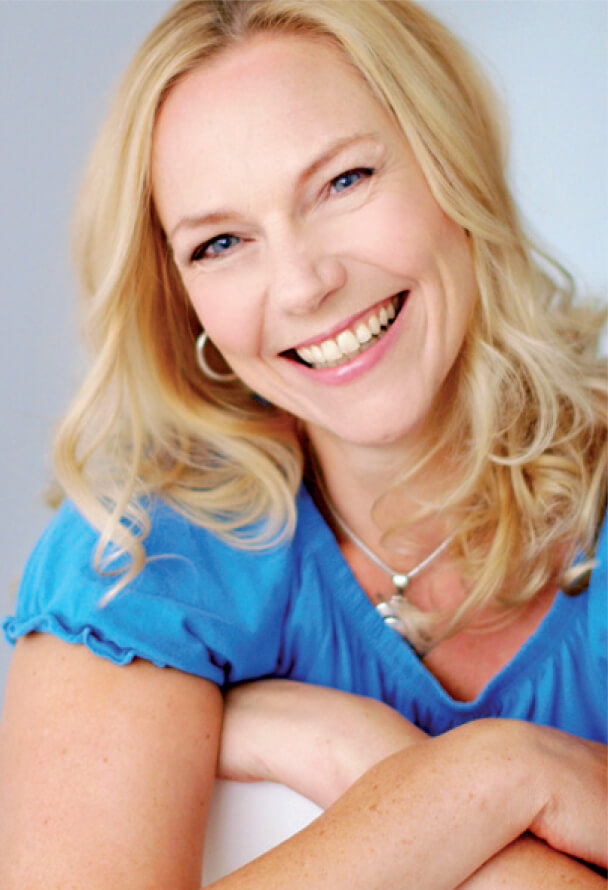 Hi, I'm Cathy Ballard. I'm a Spiritual Business Mentor and Mindset Coach.
For over 20 years I've been teaching people how to connect with the power of the heart, to heal and to break free from the limited thinking that keeps them stuck or small, to feel happy in their own skin…
And to create businesses that bring them more freedom, flow and money by doing what they love – and by doing it in balance.
However, when it came to breaking through to the next level myself, and to consistently attract inspiring, go-getting, committed clients who really valued deep transformation work, I just couldn't seem to make it happen.
And because integrity is so vital to me, to not have the success I believed was possible made me doubt myself and hold back – but at the same time I tried so hard to make it happen that I hardly had any time to enjoy life!
That was until I decided to stop… connect to my heart and intuition… let go of all mental resistance and control of what was happening in my business… and completely surrender to the universe.
By deeply letting go I discovered the CLARITY and CONFIDENCE I needed to create what feels like my PERFECTLY ALIGNED BUSINESS, a whole lot more ENERGY, FREE TIME and a process to release resistance to receiving the ABUNDANCE I was lacking.
Now income is flowing in, the success I feel on the inside is manifesting externally… life is bringing all kinds of magical opportunities and I know that no matter what's happening in my life – pleasant or unpleasant – I can keep moving towards my goals without letting the head stuff hold me back, without burning out or losing my deeper sense of peace and happiness…
And the best thing of all is that I get to support incredible and inspiring people, and help them experience life in alignment with their natural flow, expressing their unique brilliance in the service of others, changing lives and the world for the better.
---
"It was amazing, energising, inspiring and I feel back on track and motivated again. Not just with my business but with my health and relationship goals too.
I was surprised by how much change could happen in a short time, but I have a long term view of things now, which means I'm less overwhelmed and enjoying the flow more. I also know that ups and downs are normal and any difficulties will pass.
The future is looking super sparkly and the present is pretty good too. I would definitely recommend this to other people. I think it was brilliant! Thank you so much Cathy, I wish I could be coached by you every week!"
Natasha Mann – Women's Life Coaching – reclaimyoursparkle.co.uk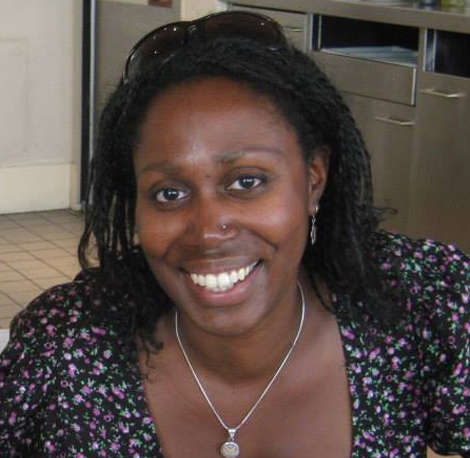 ---
"My goal for the Flow Alignment Intensive was to get more clarity and it worked!
Since the programme, I've felt lighter – both physically and mentally – and I have reinstated some healthy habits in a way that feels good so I have more energy. I am much less hard on myself than before the programme, things are flowing better (including money), and I am even planning my dream wedding, which didn't seem possible before.
Thanks so much for this programme Cathy. It's made the world of difference!"
Sara Stafford-Williams – Marketing Communications for Coaches – sarastaffordwilliams.com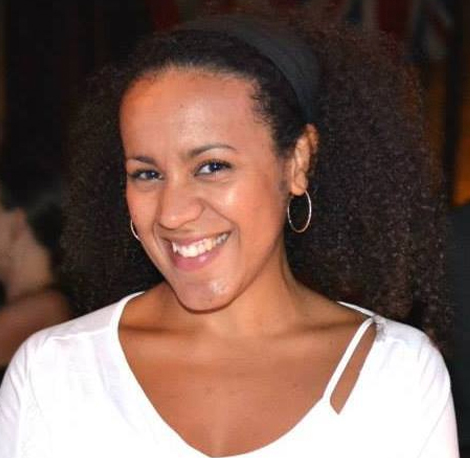 ---
The FLOW ALIGNMENT 5-Week Intensive is for you if:
You are a spiritual entrepreneur, high performer or aspiring business owner, wanting to make a difference.
You are prepared to face your fears in order to get the real and lasting breakthrough you've been waiting for.
You're ready to go for your dreams and create a powerful, personal habit to deal with and eliminate the negative head talk that WILL come up to sabotage you.
You're ready to develop the confidence to navigate any situation life brings you so you stay present and better able to make decisions in alignment with your heart's guidance and highest potential.
You're not right for the FLOW ALIGNMENT Program if you're expecting:
To learn and digest lots of information – You already have everything you need within you RIGHT NOW to start creating a life you love.
A 'one size fits all' plan, because you'll be exploring and discovering your own depths, your own unique way of being and your own patterns of resistance that you've developed over the years.
Another online group course where you can sit back and listen to others being vulnerable without rolling your sleeves up and getting in there yourself. This isn't a program where you do all the yummy visualisation and spiritual connection work without taking action, or being willing to get uncomfortable. For you to get results that last you need to be 100% responsible for what you create, you'll need to give 100% committed participation, and the courage to face your fears.
To get the changes you want in your life you need to be totally committed to yourself, so no fence-sitters please as there are no refunds – you need to jump in with both feet to become a marvellous, magical manifestor!!
---
"Joining the Flow Alignment program is probably the wisest decision I took in 2015. In only thirty days it expanded my self-awareness exponentially and helped me move forward in my life resulting in so many surprising added benefits.
It would be fair to say it's simply been life-changing!
This is not your average "learn a new skill" course – the work involved is internal, subtle, uncomfortable at times but very powerful. Cathy's meditations and support throughout is top-notch and the skills and practises make me feel better equipped for all sort of challenges. I would highly recommend this program to anyone."
Alicia Benito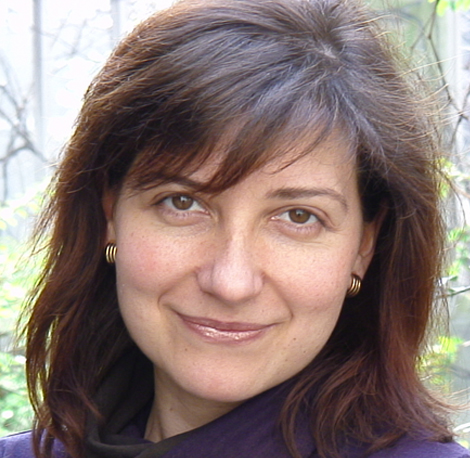 ---
PROGRAM SPECIFICS –
WHAT YOU NEED TO KNOW
Group coaching calls will take place on Wednesday evenings at 7.30pm UK time.
Start date: 3rd August
Full investment £597
Join me for this 5-week
intensive transformation journey
Your investment £597

Or contact me for an easy payment plan.
PLUS BONUS GIFT – Brand from the Heart Online (worth £247)
After payment is confirmed you'll receive information about joining the program, your
Flow Alignment Audit to complete and an invitation to join the Facebook group.
Don't forget…
There will be a maximum of eight people and places are offered on a first come, first served
basis. So if you know that this is for you don't wait until the last minute to register as the last
program sold out!
---
MORE QUESTIONS?
If there's anything else you'd like to know about the FLOW ALIGNMENT 5-WEEK INTENSIVE
program, please feel free to contact me at cathy@cathyballard.com.
---
LIFE has amazing things in store for you, and if you ALIGN and relax into it the FLOW will take you there .
CHANGE YOUR LIFE IN FIVE WEEKS – what are you waiting for?
---
"I love you Cathy Ballard, everything is made more simple by you and you provide such a safe space for personal transformation.
During the course, I realised that business is different from busy-ness, that more than anything I value connection, that I'm on the right path and I just need to trust.
I knew The Flow process began to work immediately when I suddenly had a burst of creative ideas, was finally able to acknowledge my biggest strength, and had the realisation of what I want to do with the rest of my life!"
Alison Appiah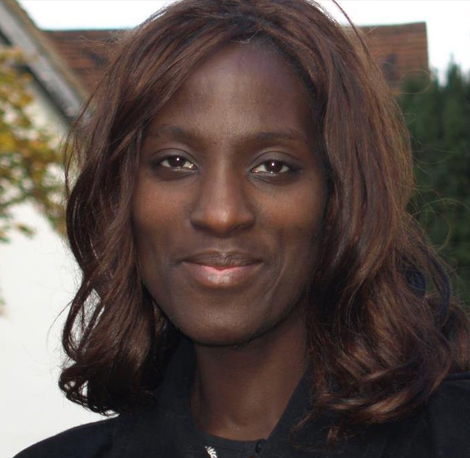 ---
Cathy has an amazing gift for being able to get straight to the heart of what matters most and what you really need in the moment. She beautifully holds the space and guides you to a place of clarity and vision in such a way that you can't help but feel supported and lifted.
Susan Francis – Business Management – susanfrancis.co.uk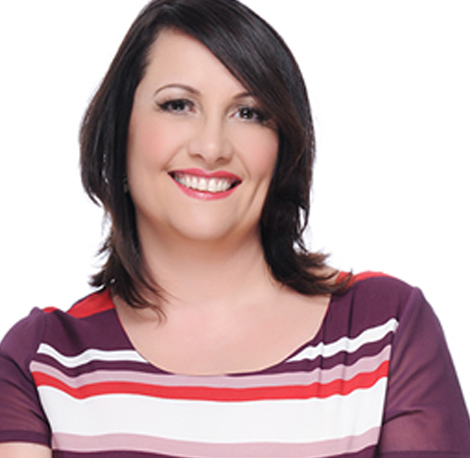 ---
There is something very powerful and deep about the work Cathy does on 'Flow'.
I have had several one-to-one sessions with Cathy during the Flow Alignment program, and if you get the opportunity to do this the only thing you need to do is say 'yes'!
I felt energised and got clarity after every session with Cathy but the real value lay in the stuff I didn't initially recognise – changes were taking place on a much deeper level, which I only recognised over time.
Working with Cathy has helped me professionally and I have seen a stream of new clients working with me. Her meditations are fantastic and they have helped me become much calmer and more relaxed in the build up to a major work event.
If you get the chance to work with Cathy then grab it with both hands, you will not regret it."
Carole Bozkurt – The Blueprint Practice – blueprintpractice.com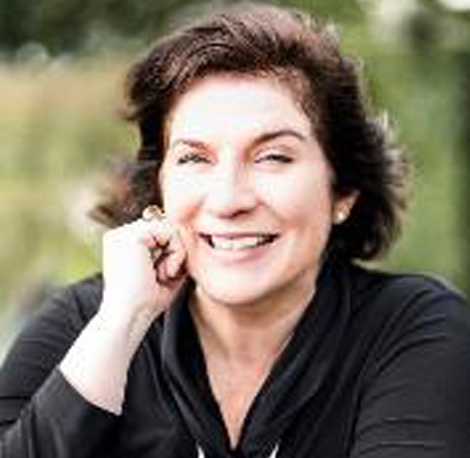 ---
"The Flow Alignment program came at the right time for me when I was feeling a little stuck and struggling to move forward with what I wanted to achieve.
What was key for me was the "getting comfortable feeling uncomfortable" to deal with ongoing challenges. The program definitely pushed my edges and Cathy's mediations and 1-2-1 support was second to none.
I definitely felt a shift in mind-set and continue to practice the mediations which enables me to focus and move forward.
Working Cathy was very enjoyable. I'm so glad that I took the decision to sign up. It was well worth it!"
Sharon Carberry – VA and opportunity finder for speakers and consultants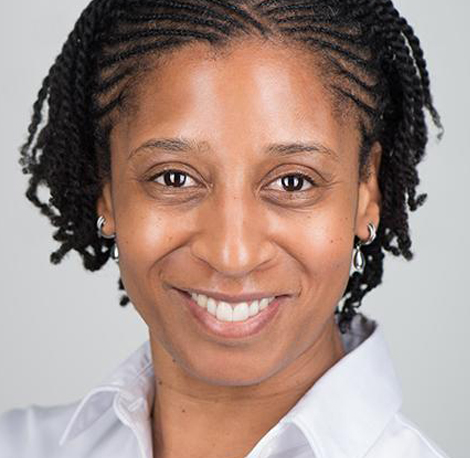 ---
Working with Cathy as a coach has far exceeded my expectations. Her coaching approach is personal, motivating, inspiring and hugely practical. She has directly helped me across many aspects of life, not only work related.
Cathy is an expert in her field who cares about her clients. She takes a real pride in helping people and shares her knowledge freely. She has put many work and personal issues into perspective and helped me to balance these. I felt very at ease during the coaching sessions, able to talk about everything that was on my mind with the knowledge that it was in total confidence and that she really cares about helping you to work through the issues.
The sessions with Cathy on the Flow Alignment program has been pivotal in making me understand who I am as a person, and how I can use the skills to benefit both my work and personal life. Her meditations and the quality of material provided for this is very impressive.
Highly recommended!"
Urvashi Desai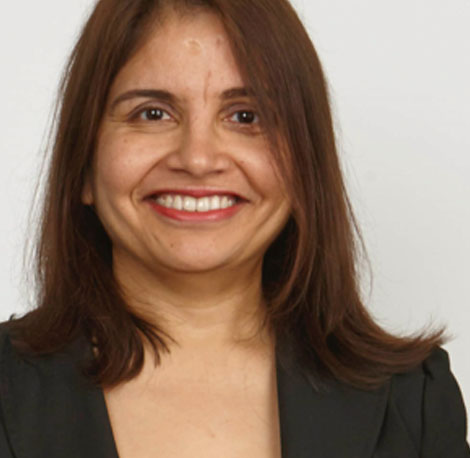 ---
"Cathy is a very loving and generous person, and that energy alone is very powerful in creating shifts for her clients.
As someone who is deeply committed to inner work (both my own and supporting clients to do the same), I know and appreciate the power of effective meditations. Whilst I have I led many of my own meditations as well as listened to many led by others, I can honestly say that Cathy's range of meditations are my current favourite for facilitating states of inner calm and wellbeing (a fertile ground for flow and manifestation).
I am really happy to recommend her work."
Karen Skehel – Walk on Waves Coaching – wow-coaching.co.uk