Outer success comes from inner alignment…
"… Not only did I manifest new clients and a lottery win during the programme, more importantly I have found the way to truly follow my life purpose." – Sarah Oliver
How did she do that?
She took part in THE FLOW PROJECT and got her energy aligned with her vision of what she most wanted.
What do YOU want to manifest? Money? Business success? Love? Something else?
It doesn't need to take years. Not even months. You can get aligned and become an amazing manifestor in days.
Learn how to make the inner shifts necessary to create a flow of opportunities, money and clients (or whatever you really want!) in your life and business.
Register for FREE and join me for the 5-day Flow Project starting Thursday 12th November.
The Flow Project will:
Clarify your goals and desires that are in alignment with your true path to your potential, and re-gnite your dreams and passions.
Teach you how to release energetic and emotional blocks to moving towards what you want by working with the feelings in the body.
Give you a simple practice to re-align, re-energise and keep your vibration high so you won't have to force things to happen, run on empty or burn out.
Show you how to master the mind gremlins – the key to creating true, lasting happiness.
Reconnect you with your true power so you know it intimately, and can connect with it easily, which will give you the freedom to create anything you really want.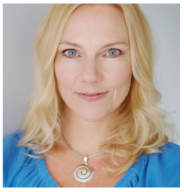 Cathy Ballard
I'm Cathy Ballard. I'm a Spiritual Business Mentor and I help big-dreaming, change-making entrepreneurs like you connect to Source energy so you can create more freedom, flow and money by doing what you love.
I've been following my inner guidance on a spiritual journey around the world for over twenty years.
At the end of 2014 I had been feeling that my business didn't quite fit me any more, and I sensed there was a BIGGER GAME I needed to step up to play, but had no idea what.
By connecting to my heart and completely SURRENDERING to the flow of life, I discovered the CLARITY and CONFIDENCE I needed to create a truly ALIGNED BUSINESS, and a process to release resistance to receiving the ABUNDANCE I was lacking.
Now there's a flow of money and clients, life feels really exciting and the mind gremlins hardly get a look in!
And the process I developed is what I teach my clients so they can do it for themselves – and I'm going to teach you.
Why would you want to take part in this process?
You want to feel more energised, alive, positive and have greater clarity.
You want to make more of an impact on the world and live a bigger life, but you don't know how.
You're in transition and you want the confidence of knowing that you're on the right path.
You want greater connection with your own intuitive guidance and trust in your decision-making.
You want to master the mind gremlins and learn how to create true, lasting happiness and success across all areas of your life.
You want a business and a brand that allows you to fully express all that you are.
You'd like to connect with new, like minded people, and create new friendships.
You want the accountability of the daily group process to give you the best chance of change.
Starting Thursday 12th November– come and join us!
If you'd like to create more flow, freedom and abundance in your life, I'd love you to come and join me.
You can register now by popping your details in the box. I'll put you on the mailing list for the challenge and send you a link to join the closed Facebook group.
See you very soon!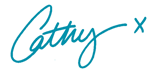 P.S. Here are a few of the comments from last time…
"…This week has been amazing for new bookings! My best month ever had been in April and within three weeks of starting the programme I had surpassed it!"
Isobel Gordon
"…WOW Cathy Ballard! Wow is all I can say! This manifestation sh*t really works! I saw a house I wanted to move into, viewed it the next day, made an offer and had it accepted. The whole process took 48 hours! I feel much happier about life in general and now feel like the world is my oyster!"
Louise Wilson
"… I really enjoyed The Flow Process. It helped me reconnect to myself and work out why I run certain patterns. Once I discovered why I run a pattern that holds me back I was able to understand where it came from and then release it. That is powerful stuff! It also helped me see where I'm going and what I really want to do in the future which was unclear for a while. I would totally recommend Cathy to work with. She is calm and intuitive and has a lovely, caring and compassionate and understanding way of working."
Jo Tocher
"… I would highly recommend Cathy's transformational work. After undertaking the 21day flow work I feel less stressed and more in control of my future. I have learnt to prioritise my health and the time I spend on myself has improved. Life feels like I have more opportunities. I have moved forward and manifested the start of my business, and even managed to manifest a top surgeon for my upcoming operation!!
If you want change then this is definitely the programme for you.xx"
Deborah Bond
"…Cathy has a natural ability to put you at ease. Her soothing voice and calm, inspiring personality creates such a safe environment to explore your spiritual self. Her flow project has enabled me to relax during a difficult point in my life and start to see the wood for the trees. I would highly recommend working with Cathy to anyone who wants to start changing their life."
Kezia Luckett
"… Flow was great way of quieting my mind. Helped me to find my special place which I look forward to going to for healing and realigning myself. Can't thank you enough. Totally recommended. Kind, caring healing. Listening to other people's transformations was so up lifting. Amazing, thanks Cathy."
Samantha Rich
"…The Flow Project has been an excellent reminder of how to connect and become aligned. The programme felt incredible. Everything really started to spin with positive vibes, I had a phenomenal week with work and also heard some positive news about one of my 'dreams' that has been on my vision board for 2 years! Of course the doubt gremlins of 'it can't possibly all go this well' started creeping in and I found your candidness and reminders about the negative ego talk which we all have, the most valuable thing to keep me on track. I think we are all naturally sceptical that when this all starts to work that something will come along to the contrary and I found your help and acknowledgement of the resistance that comes up particularly refreshing and useful. I would definitely recommend this programme to others."
Joanne Davis
"…Thank you Cathy for inviting me onto the Flow programme. I had no idea it would have such a positive impact. My key learning is that when I am experiencing resistance, instead of either pushing through or giving up, I now have the tools to get back into the flow. During these last 3 weeks I have created and done a webinar which I would not have conceived of doing before this project. Thank you again so much. I highly recommend this programme."
Tamara Donn
"… The FLOW Project was a wonderful experience. It challenged me to put me first again without feeling guilty – even if it was just for a few minutes a day – and to re-focus on what I REALLY want from life. At the start of the project I was feeling uncertain and overwhelmed as I switched (again) from being employed to working full time on my business, and the programme helped me to manage and balance my energy during the transition.
I'm finishing the programme feeling confident in my ability to do, be and have anything I want in my life – and I didn't even do everything Cathy said perfectly (oops). I've even booked myself into a very nice hotel for 3 days for a conference I'm attending, something that I didn't think I'd be able to afford at the start of the programme but during this process the money has appeared from a very unexpected source. This was a goal I'd set myself near the start of the FLOW Project and I believe it's no coincidence. I highly recommend the FLOW Project or anything other way you can work with the lovely Cathy Ballard. Thanks so much for creating this Cathy! X"
Sara Stafford-Williams