Welcome to day five!
Welcome to day 5 – Live group energy session.
Congratulations on getting this far!
Today there's no additional audio. Instead we're going to get together for the group call this evening via webinar at 7.30pm London time.
You've been doing some amazing work so far on your own, and today's call is a chance to come together live and tap into the group energy, so we can bring together all the things  you've been working on.
Here's what's going to happen:
1. I'll be sharing with you some suggestions and ideas about how you can keep this momentum going so you can keep raising your base vibration level, maintain your access to joy and integrate whatever the flow of life brings you.
2. I'll take you through the Flow Process and an inner energy check that will help you get clearer about how your energy levels are in different areas of your life and what most needs attention.
3. I'll be answering any questions about completing the Flow Project and working through resistance to restore flow to your life.
You can download this worksheet that accompanies the call to record your insights.
How to join the call:
Register here for the webinar and join us live at 7.30pm London time. (Click here to convert it to your time zone)
I'd love you to share your experiences from the live call in The Spiritual Business Hub Facebook group.
I hope you can join me.
To your extraordinary life!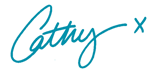 P.S. You can access previous day's content here:
Day 1 of The Flow Project: Clarifying your vision and setting intentions
Day 2 of The Flow Project: Meeting your resistance
 Day 3 of The Flow Project: Pushing at your edges
 Day 4 of The Flow Project: Raise your vibration