Welcome to day four!
Raise your vibration
You've been meeting your edges and pushing at them to awaken the ego, so it can reveal to you the unconscious fears that have been holding the resistance in place, preventing you from moving easily towards what you want. And you were able to disengage from your thoughts by being the observer, so they had no power over you.
In today's session we'll explore how developing joy and practicing this work in an ongoing basis will increase your resilience to transcend any discomfort or negativity.
Tasks to complete for day 4:
1. Listen to the introduction audio (15 mins) – 
access here.
3. Complete the worksheet – 
download here
4. Come on over to the Facebook group and acknowledge the day's session by liking it, and share what you're most grateful for in your life.
If you are struggling with any kind of discomfort as a result of this work, or  if you have any questions, please note I'm not able to answer them privately, but you can be sure you're not the only one with your question – so please share them in the Facebook group. There is huge power in sharing your vulnerability because the fear won't hold any power over you once you confront it!
So that's it for day 4!
And make sure you register for the live group energy session via webinar on Tuesday 1st March at 7.30pm London time. I appreciate that not everyone will be able to make this, but don't worry, there will be a recording.
To your extraordinary life!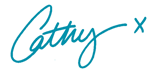 P.S. You can access previous day's content here:
Day 1 of The Flow Project: Clarifying your vision and setting intentions
Day 2 of The Flow Project: Meeting your resistance
 Day 3 of The Flow Project: Pushing at your edges
Design by Cathy Ballard © 2015 All right reserved