Welcome to day three!
Pushing at your edges.
Yesterday you met your edge, felt into the resistance from your unconscious mind to moving outside your comfort zone – and stepped through it, one step closer to your goal, regardless of the discomfort.
Today we're going to get a little more familiar with the antics of the mind, or the false self, so it has less power to knock you off track.
Tasks to complete for day 3:
1.
Listen to the introduction audio (14 mins) – 
access here.
2. Listen to the meditation (20 mins) –
Access it here.
3. Complete the worksheet – 
download here.
4. Come over to the
Facebook group
and acknowledge the day's session by liking it, and sharing your insights and observations of the tricky ways your mind has tried to keep you where you are.
So that's it for day 3!
Don't forget to tell us how you get on in the Facebook group.
And make sure you register for the live group energy session via webinar on Tuesday 1st March at 7.30pm London time. I appreciate that not everyone will be able to make this, but don't worry, there will be a recording.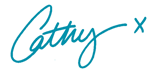 P.S. You can access the previous day's content here:
Day 1 of The Flow Project: Clarifying your vision and setting intentions
Day 2 of The Flow Project: Meeting your resistance