Welcome to day two!
You're going to meet your resistance.
So you've opened your heart wide and connected to the juicy vision that fires you up! That's fabulous!
Your vibration is already changing!
Today you're going to meet your edge and say hello to the first barrier that stands between where you are now and where you wish to be. And by the end of the meditation you will have dissolved it so it can no longer hold you back on your path.
Tasks to complete for day 2:
1. Listen to the introduction audio (3 mins) – access here.
2. Listen to the meditation (33 mins) – Access it here.
3. Complete the worksheet – download here.
 4. Come on over to 
The Facebook group
and acknowledge the day's session by liking it, and sharing
your insights and observations of your energy shifting and the effect of that in your life.
So that's it for day 2!
Don't forget to tell us how you get on in the Facebook group!
To your transformation.
Much love,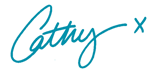 P.S. You can access the previous day's content here:
Day 1 of The Flow Project: Clarifying your vision and setting intentions