-

August 14, 2017

Leave your thoughts
What do you do when you feel like you can't be bothered to do something you'd planned (that you know could help someone), or you feel a need to renege on a commitment you'd made – to yourself or others?
Many sensitive people rely heavily on their feelings to make powerful, aligned choices. But if you follow your feelings blindly, without digging deeper at times, your feelings can actually lead you off your highest path.
These feelings aren't from your heart, and are more about staying comfortable – the domain of the ego!
So don't let your ego trick you into thinking you are following your true feelings.
But how do you tell the difference? It can be so confusing!
In this video I'm sharing a useful process that I used to motivate myself to do this live stream on Facebook when 'I wasn't feeling like doing it.' It gave me a lot of insight and clarity so I could take aligned action.
And from the comments I received it seemed to resonate a lot with people who saw it.
I hope it will help you.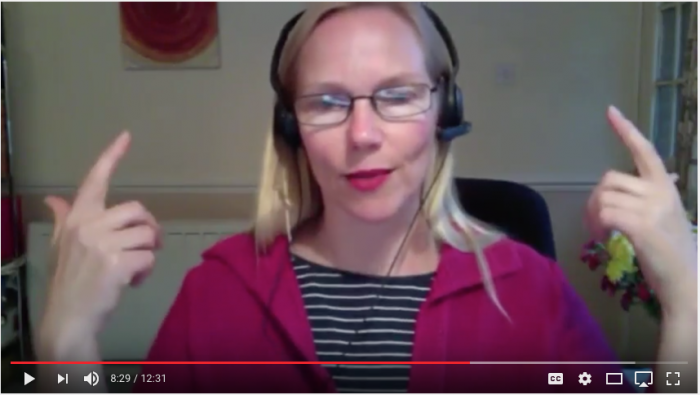 If you like the sound of the body scan process I mention, you can download it for FREE from here.
If you like what I'm talking about please subscribe to my Youtube channel, comment below the video, give it a thumbs up and share the love! 🙂
Or comment here on the blog. It's great to get feedback!
---
Ways to reconnect with yourself and trust your self knowing
When you connect more deeply and channel the power of your Greatness/Higher Self you will soon start to change the course of your life and increase your flow of abundance.
If you would like my help over the next couple of months to do that, here are some ways you can get it…
1. CHANNELED SESSIONS – HALF PRICE THROUGH SUMMER
Experience very clear, high vibrational energy from powerful spirit guides and teachers to give you practical, grounded, actionable guidance and healing for your life and work, aligned with what you're here to do at a soul level.
---
2. ACTIVATE ABUNDANCE 1-DAY WORKSHOP – Saturday 23rd September
Join me for a practical, fun and empowering day all about experiencing your Greatness, stepping into a miracle mindset, learning to play – with energy tools and receiving Higher Guidance.
Playfulness is very high vibrational energy and gives you permission to explore beyond the limits of your mind. It opens you up to love, creativity, awareness and infinite possibilities.
And playing with group energy is highly transformational. It multiplies the impact exponentially.
In this small group container you will all be accessing and sharing your highest, aligned visions, opening up to receive more, and you will learn how to transcend fears and limitations and release the layers blocking your flow of abundance.
You will leave the day KNOWING how powerful you are, and that it's POSSIBLE to achieve what you desire.
Three places left at the time of writing this – click here to learn more and book.
---
3. SIX MONTH TOTAL TRANSFORMATION PROGRAMME
This is for you if you know deep inside that there's much more to you than you are currently living, you're ready for significant change – in your work, your relationships, your wellbeing or your finances.
You're ready for the 'Hero's Journey!'
You know there's no magic bullet; you know you WILL face challenges – after all, that's what will add to you growing and feeling wonderfully alive – and you're willing to do the inner work to receive the results you desire.
But you also want the support of an experienced, intuitive guide and channel for high vibrational guidance to help you take the steps your soul wants you to take.
I've been walking this path consciously for well over twenty years, so I can help you safely and powerfully navigate towards your most aligned vision for your life through the inevitable mindset hurdles and energetic blocks.
If you would like to arrange a 'Possibility Call' to discuss this, or any of the options for working together simply click this link and it will take you to my online booking service where you can book a suitable time for us to have a chat, and let's see what magic is possible.
---
   
GOING LIVE!
4. WEDNESDAY EVENING 8PM UK TIME – FACEBOOK LIVE
Every Wednesday evening you can find me live streaming on my Facebook page.
I'll be sharing insights, tips, information and mindset hacks that remind you of the powerful, creative being you truly are, plus ways to get unblocked and open up your flow of abundance.
Come and join me live to ask any questions, and subscribe to get notified when the next live stream is happening.
It would be great to see you there!