STILL FRUSTRATINGLY STUCK ON THE WRONG SIDE OF A BREAK THROUGH?
YOU'RE JUST 30 DAYS AWAY FROM a whole new level of awareness that will MAKE IT HAPPEN
Introducing…
Business Flow Alignment
A 30-day private intensive programme aligning you and your business with an abundant flow of joy, clients and money.
You want a business that expresses all of you, that you can confidently promote, and that helps others through what you do best… …and where you still have time for the important things in life like spending time with your family, your friends and yourself, so you feel nourished, happy, energised and fully alive… And you know that it's POSSIBLE to achieve… But the trouble is, in spite of doing the vision boards, the affirmations, the workshops, trainings and retreats, you're still not where you know you could be…
You're not making the income you want or need, you're putting yourself under pressure, the mind gremlins are holding you back and you're wondering what you're doing wrong.
The truth is you're doing nothing wrong. You're simply out of alignment.
Because here's the thing, action from a place of effort = mediocre results.
Action from a place of alignment = greater return with ease – aka FLOW.
And that's exactly what Business Flow Alignment will help you achieve…  
WHAT'S IT ALL ABOUT?
On this 30 day transformational journey we'll look at the major energy blocks that stand between you and the success you're looking for, and we'll break them down layer by layer.
It's an intensive 30-day container where you will become aware of the habit patterns of the mind that would usually block or derail you from manifesting your desires. By facing them with my full support you'll see them for the insubstantial phantoms they really are, and you'll learn how to delete them from existence.
And if you commit to the process fully…
You won't have to feel stuck or frustrated that you're not moving towards the life you know is possible.
You'll no longer have to feel off track or lack clarity because you'll be inspired by your own insight, which will reignite your passion and your dreams.
You won't have to settle for less in your work, your relationships and in the things you want to experience.
You'll know your true power intimately and know how to connect with it easily – aligning you with your true path and your authenticity.
You'll have a simple practice and a new powerful habit to re-align, re-energise, re-focus and keep your vibration high so you won't have to force things to happen, run on empty or burn out.
You'll feel confident to express yourself fully, to be seen and to openly share your authentic spirit with others.
You'll feel lighter, more expansive, freer and relaxed.
You'll know how to eliminate fears and unhelpful beliefs, and put the limiting voices in your head in their place.
You'll get the breakthrough you've been waiting for so you can go for what really matters to you.
You'll discover all the answers you need within you… and the confidence to put them into action.
Flow Alignment =
ONGOING SUCCESS
---
"Joining the Business Flow Alignment programme is probably the wisest decision I took in 2015. In only thirty days it expanded my self-awareness exponentially and helped me move forward in my life – including publishing my first book, which I had been procrastinating over. I have also re-evaluated my needs and the use of my time and energy, resulting in so many surprising added benefits.
It would be fair to say it's simply been life-changing!
This is not your average "learn a new skill" course – the work involved is internal, subtle, uncomfortable at times but very powerful. Cathy's meditations and support throughout is top-notch and the skills and practises make me feel better equipped for all sort of challenges. I would highly recommend this programme to anyone."
Alicia Benito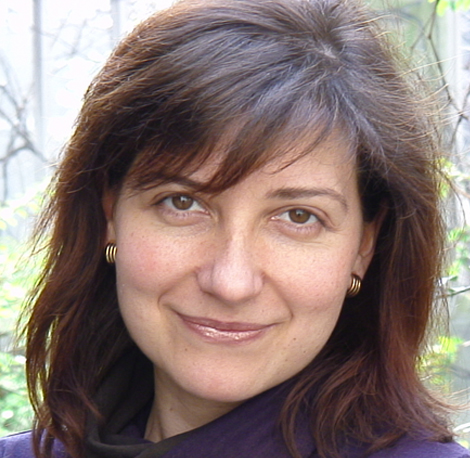 ---
WHAT'S INCLUDED – THE NUTS AND BOLTS!
4 x 60 minute 1-2-1 Flow Alignment Sessions.

Four private sessions with me that will help you clarify your vision, identify your particular triggers and limiting beliefs, address and clear the specific blocks to the success you want in your life and business, align you with your true path and natural flow, and give you success and mindset strategies so you can start to experience transformation in your life immediately.
You'll be encouraged to consciously push at your edges, to meet your own resistance, stretch your comfort zone in pursuit of your dreams and desires, and start to dissolve the pain of the past that lies there in a controlled way – permanently removing the triggers that would normally spark up the sabotaging head talk that leads you off course.

5 weekly topics of focus including meditations and worksheets, including accountability questions.

Each topic will address specific areas of life where you may be holding unconscious blocks. The meditations will connect you to Source energy to clear blocks and find your own guidance. The worksheets will help you ground your experience and insights, and keep you on track to what you want.

The Flow Project

Five different meditations to deal with specific situations that arise through the 30 days. A great way to set your day up for success, realign with your highest potential and eliminate negative energies.

Flow Alignment Audit

At the start of the programme you'll listen to a guided meditation and answer questions that will help you connect with your intuition to clarify what will align you with your flow. You'll understand where your energy is at in all parts of your life right now, how you want things to be different, and what to focus on first to help you realign with your highest path.

SOS calls.

While releasing the more deeply held habit patterns of the mind it's likely that you will feel off kilter, negative emotions can arise, and you may wonder what you've got yourself into! THIS IS COMPLETELY NORMAL AND TO BE EXPECTED. This is the pattern releasing from your system that has been holding you back, and it can be disconcerting and uncomfortable.
I will be available for one 15 minute SOS call each week, should you need it between sessions, to help you refocus on what you want to experience and move past the fears and limiting thoughts which will get your vibration high again.
30 Day Content:
1 – Vision + intent This is about getting crystal clear about the details of your juicy vision for your life and business – getting clarity about your mission, one that excites and inspires you, where you're serving in true alignment, and where life is in harmonious balance. 2 – Meeting your resistance Unless you go for those desires, push at your edges and challenge yourself, the limiting beliefs stay hidden within you and your unconscious mind stops you moving forward. This is about exploring your inner resistance to creating the life you want, identifying the blocks to creation in different areas of your life and aligning with your authentic magical mindset. 3 – Creating conditions for manifesting This is about preparing the ground for your intentions to successfully take root and grow.  We'll be exploring how you can manage and maximise your energetic vibration on a daily basis while you go through this intensive transformation work, and setting up your day for success. And we'll be uncovering any hidden blocks to self love to make sure you're supported on every level – mentally, emotionally, physically and spiritually – as you integrate the work you've been doing. 4 – The value of YOU This week is about exploring your story, your purpose and delving into the uniqueness of who you are. It's about understanding the value you bring to the world so that you can start to see, own and communicate how incredible and necessary you are to those people you are perfectly placed to help. 5 – Raise your vibration – increase your joy  Remember when you were a little child and you had so much fun dreaming up all the things you were going to do – before you learned you had to be serious, stop day dreaming and grow up? There were no limits to your imagination. You knew how to pretend, and it felt great!
This week is about taking guidance from that unlimited, playful, childlike part of you to raise your energy levels and boost your zest for life. And you'll learn how gratitude is perhaps the most powerful tool you have for creating an immediate rise in your vibration to get you out of any low, and give fuel to your manifesting ability.

Join me for this 30-Day intensive transformation journey
Full investment: £547
Book before 11th March 2016: Pay just £397 (Save £150!)
pay in 3 x instalments of £150
Please note: to keep the group small so I can give maximum attention, only eight places
are offered and places will be given on a first come, first served basis.
Pay now to hold a place on the programme. I will contact you for a brief chat to make sure
we're a good fit. If either of us feel it's not right you will receive a full refund.
WAIT, THERE'S MORE!
FAST ACTION BONUS – Flow Alignment Session (worth £150)
(Must book within 24 hours)
If you know this is for you and you're ready to act by registering NOW you will receive an
additional powerful 60 minute Flow Alignment Session with me to help you find clarity,
alignment and start clearing energetic blocks and resistance before the programme even
starts!
Ready to up-level more quickly?
VIP UPGRADE
Additional deep-dive private half day transformation session available when you book
Usual investment: £800
Special programme price £497
We'll use the time to get to the bottom of the deep rooted blocks that have been preventing you from manifesting whatever most matters to you – the flow of clients you want, greater abundance and vitality, relationship success, clarity around your purpose and direction for your life or business, etc…
After stripping back layer after layer of previously inaccessible, unconscious programming, we'll identify your particular triggers and limiting beliefs, address and clear the specific blocks to success so you can align with your true path and natural flow, and experience transformation in your life immediately.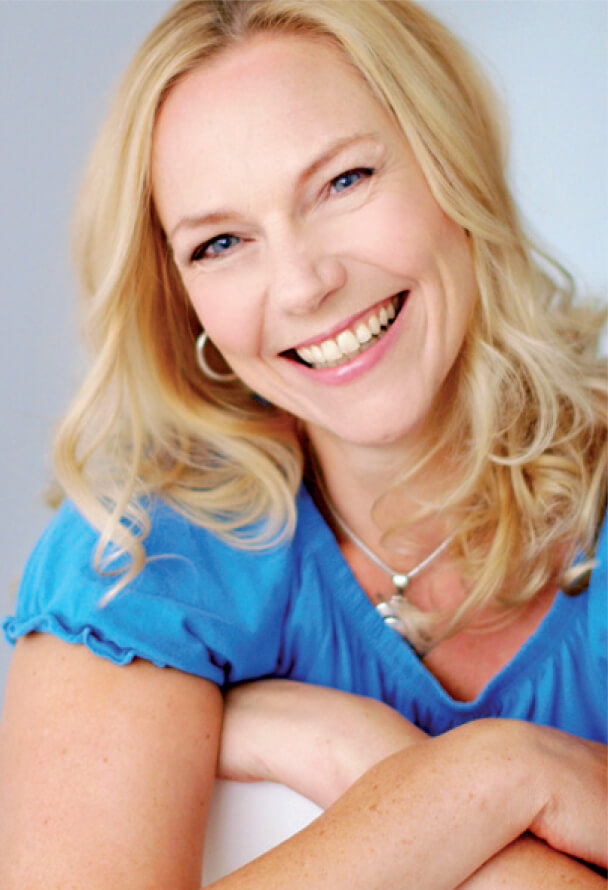 Hi, I'm Cathy Ballard. I'm a Spiritual Business Mentor and Coach.
For over 20 years I've been teaching people how to connect with the power of the heart, to heal and to break free from the limited thinking that keeps them stuck or small, to feel happy in their own skin… And to create businesses that bring them more freedom, flow and money by doing what they love – and by doing it in balance. However, when it came to breaking through to the next level myself, and to consistently attract inspiring, go-getting, committed clients who really valued deep transformation work, I just couldn't seem to make it happen. And because integrity is so vital to me, to not have the success I believed was possible made me doubt myself and hold back – but at the same time I tried so hard to make it happen that I hardly had any time to enjoy life! That was until I decided to stop… connect to my heart and intuition… let go of all mental resistance and control of what was happening in my business… and completely surrender to the universe. By deeply letting go I discovered the CLARITY and CONFIDENCE I needed to create what feels like my PERFECTLY ALIGNED BUSINESS, a whole lot more ENERGY, FREE TIME and a process to release resistance to receiving the ABUNDANCE I was lacking. Now income is flowing in, the success I feel on the inside is manifesting externally… life is bringing all kinds of magical opportunities and I know that no matter what's happening in my life – pleasant or unpleasant – I can keep moving towards my goals without letting the head stuff hold me back, without burning out or losing my deeper sense of peace and happiness… And the best thing of all is that I get to support incredible and inspiring people, and help them experience life in alignment with their natural flow, expressing their unique brilliance in the service of others, changing lives and the world for the better.
---
"I wanted to say big thank you to Cathy Ballard for our Flow Assessment session the other day. I truly enjoyed the process you took me through and got more clarity almost instantaneously. I have been indeed in the flow since then! I am experiencing a wave of creativity and have written a few blog posts – which are braver and more authentic.
I now see clearly what actions to take and just need to start doing things rather than thinking about doing them. Thank you so, so much!"
Aska Kolton – getreadyforlove.co.uk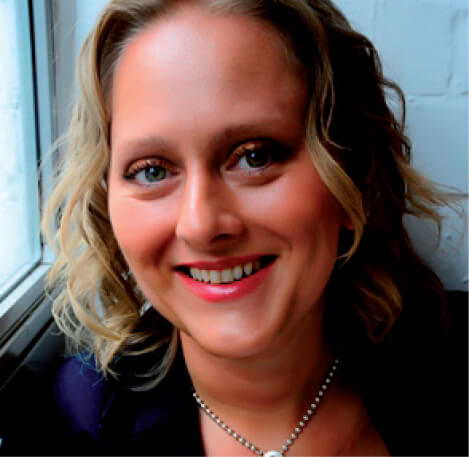 ---
"I have had a set of five brilliant coaching sessions with Cathy, she helped me see that tapping into my heart and true self, I can unlock the flow of life which will bring abundance in so many forms.
Cathy spent time teaching me meditative practises to stay focussed and aligned with myself, this has positively impacted the bad relationship I've had with my sister for years – we now speak regularly on the phone and see each other in person when we can.
The removal of the block in my personal life has been very important and meant I have shifted focus to much more clarity within my business. Since working with Cathy I have smashed a lot of fear and doubt that has been holding me back.
Recently I had a funding application accepted in full which has given me a huge confidence boost and increased the momentum in my business, I feel so energised for what the future will bring! Thank you Cathy for the incredible work you do."
Amy Clayton – www.ActuallyAmy.co.uk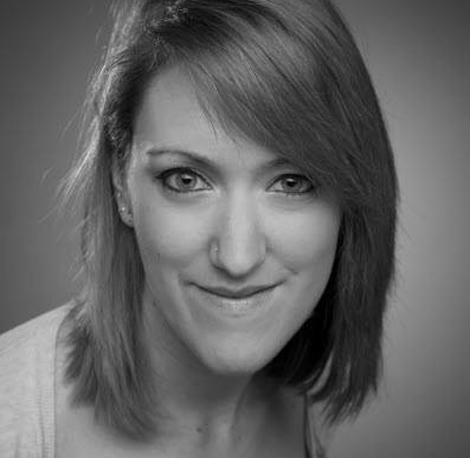 The BUSINESS FLOW ALIGNMENT 30-Day Programme is for you if:
You are a spiritual entrepreneur, high performer or aspiring business owner, wanting to make a difference.
You are prepared to face your fears in order to get the real and lasting breakthrough you've been waiting for.
You're ready to go for your dreams and create a powerful, personal habit to deal with and eliminate the negative head talk that WILL come up to sabotage you.
You're ready to develop the confidence to navigate any situation life brings you so you stay present and better able to make decisions in alignment with your heart's guidance and highest potential.
You're not right for the BUSINESS FLOW ALIGNMENT Programme if you're expecting:
To learn and digest lots of information – You already have everything you need within you RIGHT NOW to start creating a life you love.
A 'one size fits all' plan, because you'll be exploring and discovering your own depths, your own unique way of being and your own patterns of resistance that you've developed over the years.
A programme where you do all the yummy visualisation and spiritual connection work without taking action, or being willing to get uncomfortable. For you to get results it requires you to be 100% responsible for what you create, 100% committed participation, and the courage to face your fears.
To get the changes you want in your life you need to be totally committed to yourself, so no fence-sitters please as there are no refunds – you need to face your fears and jump in with both feet to become a marvellous, magical manifestor!
---
"… I wholeheartedly enjoyed the programme and found it to be a very powerful process for helping me to gain clarity about my business goals, which was my intention in signing up.
However, it also gave me so much more in terms of seeing how to easily increase my energy by doing the FLOW meditation, and staying in my body by checking in with my feelings, with both of these tools I found my general outlook on my life reverberated on a higher, more positive level.
Cathy is a warm, authentic and very highly skilled trainer, who gets down into the process to help build up to my highest self, and gives great advice about getting through the challenges which come with deciding to live my dream. Thank you Cathy!!!"
Melanie Smith – evolvewithoyadina.com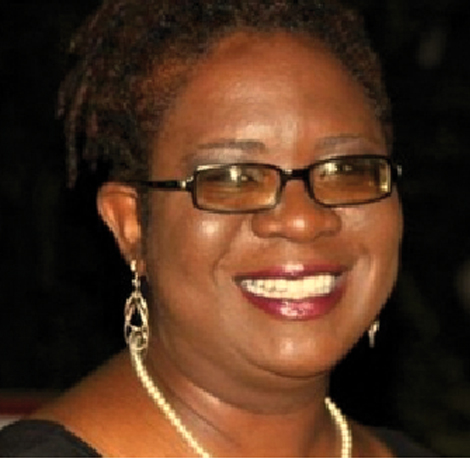 ---
PROGRAMME SPECIFICS – WHAT YOU NEED TO KNOW
Group coaching calls will take place on Wednesday evenings at 7.30pm UK time.
Start date: 13th April
Full investment: £547
Book before 11th March 2016: Pay just £397 (Save £150!)
pay in 3 x instalments of £150
FAST ACTION BONUS – Flow Alignment Session (worth £150)
(Must book within 24 hours)
VIP UPGRADE
Additional deep-dive private half day transformation session available when you book
Usual investment: £800
Special programme price £497
After payment is confirmed you'll receive information about joining the programme, your
Flow Alignment Audit to complete and an invitation to join the Facebook group.
Don't forget…
There will be a maximum of eight people and places are offered on a first come, first served
basis. So if you know that this is for you don't wait until the last minute to register as the last
programme sold out!
---
MORE QUESTIONS?
If there's anything else you'd like to know about the BUSINESS FLOW ALIGNMENT programme, please feel free to contact me at cathy@cathyballard.com.
---
"I spent just over an hour in a Flow Alignment Session with Cathy and whilst I had a good idea of what I wanted to achieve I could never have hoped for such clarity of vision without Cathy's help.
Not only did I find her method easy and fun to do, but I came away with a certainty about my goals that I previously was only vague about. I am now clear on my next steps, and feel confident about achieving them! Thank you Cathy. Your enthusiasm
for my project has ignited the fire within me once and for all!"
Darius McStay
---
"Thank you Cathy for inviting me onto the Flow programme. I had no idea it would have such a positive impact. My key learning is that when I am experiencing resistance, instead of either pushing through or giving up, I now have the tools to get back into the flow. During these last 3 weeks I have created and done a webinar which I would not have conceived of doing before this project. Thank you again so much. I highly recommend this programme."
Tamara Donn – EFTforwomen.co.uk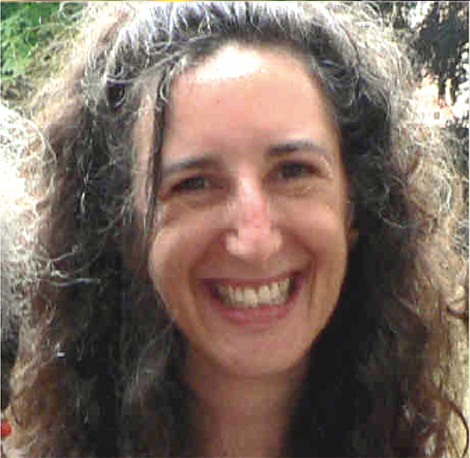 ---
Working with Cathy has been an excellent reminder of how to connect and become aligned. For me the second week of the programme felt incredible. That's when everything really started to spin with positive vibes,
I had a phenomenal week with work and also heard some positive news about one of my 'dreams' that has been on my vision board for 2 years! Of course the doubt gremlins of 'it can't possibly all go this well' started creeping in and I found Cathy's 
candidness and reminders about the negative ego talk, which we all have, the most valuable thing to keep me on track.
I think we are all naturally sceptical that when this all starts to work that something will come along to the contrary and I found Cathy's help and acknowledgement of the resistance that comes up particularly refreshing and useful.
Joanne Davis – bellequest.co.uk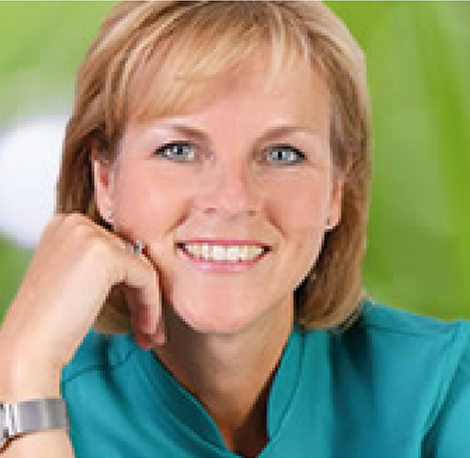 ---
"I just had an amazing session with Cathy. Recently I found myself overwhelmed, and nothing I did in my business seemed to work. While being guided by Cathy, I had so many ah-ha moments and saw where my inner pain and unresolved issues were keeping me stuck and in a place of self-sabotage and procrastination.
I came out of the session feeling energized and with a new passion for the business and life I so desired. Cathy helped me to go deep within to clear my blocks and to get new focus and flow. Without her expertise and help I would still be in that dark place, confused, going in circles.
After our session I felt lighter, like the weight's off my shoulders, and I am looking forward to see my journey unfold so I can make a positive impact in the world and help others to shine and realize their potential too."
Tatiana Feckikova – tatiana-fecikova.com
---
"… My journey with Cathy's programme has taken me through some highs and lows of self-reflection, and some very powerful and enlightening experiences. With full support to understanding your intentions and guided meditations to manifesting these intentions, Cathy delivers the programme completely from her heart. Her beautiful energy and joy in helping others is so apparent in her work, and throughout the programme you get the sense that she really cares about every one of us taking part.
Not only did I manifest new clients and a lottery win during the programme, more importantly I have found the full power of my spirit and learned how to express my true self and follow my life purpose."
Sarah Oliver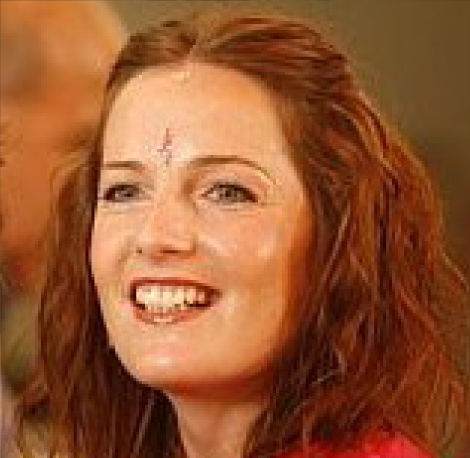 ---
LIFE has amazing things in store for you, and if you ALIGN and relax into it the FLOW will take you there .
CHANGE YOUR LIFE IN 30 DAYS – what are you waiting for?