Are you frustrated that no matter how much action you take or mindset work you do, something still feels missing or off track? 
Do you feel like you take two steps forward and one step back because you don't have the clarity and vision to jump fully into your mission?
Would you like to break through your invisible barriers to success and FINALLY receive the flow of ease and abundance you know is POSSIBLE?
Introducing…

Six Month Soul-led Transformation Program 
Six spots available for private 1-2-1 mentoring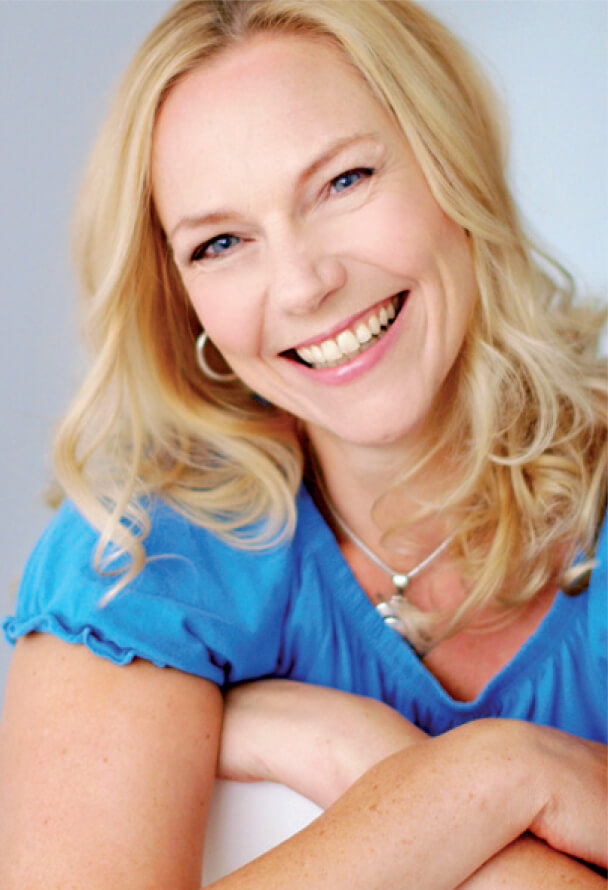 Hi, I'm Cathy. I'm a soul-led intuitive transformation coach, healer and teacher, passionate about living an aligned, abundant and unlimited life, and helping you to do the same.
I really get how frustrating it is when you want to make a difference with your work, you have some success, only to find that a short time later you're stuck again.
Or when you know you're good at what you do because everyone tells you… you give it your all… you face your fears… you do the inner work… you invest in support and learn everything you can from experts to make things work…
And STILL not get the results that match all the effort you put in.
Believe me, I know. I've been there. Many times!
There I was, a woman with so much experience of helping create rapid and lasting transformation in the lives of hundreds of others (I even co-created and ran a consciousness centre in New Zealand for many years), yet I was ruled by lack, and couldn't seem to break through my own glass ceiling.
I reached the point where enough was enough. I spent an intensive 40 day period going deep into my fear. I surrendered and let go of trying to make things happen. And despite my bank balance getting so low that I couldn't afford petrol one day, I chose to see through the fear as the BIG ILLUSION it is, and kept trusting that the universe would support me.
And it did.
Since then, not only has money and dream clients been coming to me steadily, I've had my best months financially EVER in my business, I've effortlessly created new programs and life has felt in flow.
And most importantly, I haven't felt limited by fear at all since – in fact it has become my guide. And that has totally lifted the lid on what I was permitting myself to believe was possible.
And the best thing? I've been able to lead my clients step by step through the same process, so they too are free to create whatever they truly want. Imagine…
Finally feeling on track to success and abundance, and have it come easily and effortlessly.
Having an empowering, clear vision of what you want, belief that you can achieve it, and a mindset process that always gets you unstuck.
Having the tools and know-how to create a beautiful flow, not just in your work, but in every part of your life.
Knowing your true value and having the ability to turn on the money tap and have it flowing when you need it.
Really trusting that the universe has your back because the evidence is too simply strong to ignore.
'Everything we desire is on the other side of fear'
False. Evidence. Appearing. Real.
So are you willing to do what it takes so that you can…
Create an inspired business that expresses your brilliance in a way that's aligned with your purpose?
Attract new people, new opportunities and new love into your life, and all kinds of other magical synchronicities?
Manage your boundaries and energy to create mutually rewarding, harmonious relationships?
Manifest your dream lifestyle where you can take those overseas adventures, work three days a week or have the freedom to work anywhere in the world?
Feel energised, alive and totally happy in your own skin?
Stop letting excuses, dramas, fears and procrastination hold you back?
---
It was almost like Lady Luck was showering me with lucky breaks!
"Cathy, I came to you because I was extremely anxious whether I would be a success in my new business. My relationship seemed to be going nowhere and had knocked my confidence levels so that it started to have a negative impact on my business.
I could not believe after the first session not only did my mindset start to change but the flow into my business improved beautifully. Everyday I noticed, without having to try too hard, working in my business became a breeze.
It was almost like Lady Luck was constantly showering me with lucky breaks!
I was finding clients with the greatest of ease, clients with very large amounts of money to invest – the flow was beyond belief! The more I worked with you the easier the flow became.
I no longer feel anxious about my business and my relationship is still a work in progress, but with the work I have done with you I am able to manage my thought process and I've learned how to overcome negative thoughts.
Cathy you truly are a special lady and I thank you from the bottom of my heart for your help and guidance."
Meena Halai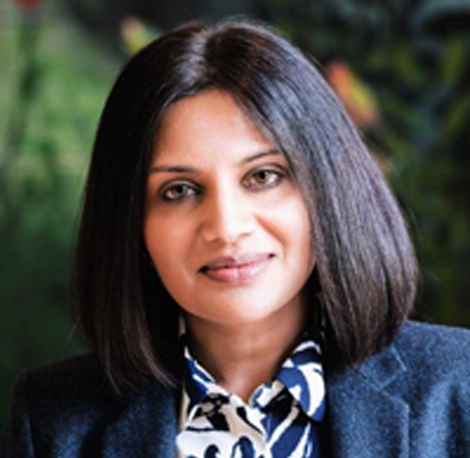 ---
What is Art of Flow Mastery all about?
It's a deeply supportive, six month container for spiritually aware individuals on a mission to discover and express all they can be, who want personalised 1-2-1 attention to enjoy the journey faster, and to achieve more than they ever could on their own or in a group programme.
To change your current circumstances and create the life you want to be living you have to gradually change your thinking habits, many of which are unconscious. This is about being committed to doing what it takes to break free from those habits – and getting comfortable with being uncomfortable.
That means you'll be able to finally make that transition in your life or business you want by taking inspired, powerful action from decisions that are aligned with the Blueprint of who you're born to become.
You'll be inspired and motivated to do the work that needs to be done. Over time you will find that you move through fears with less resistance and stay connected to an underlying deep sense of joy, peace and acceptance, no matter what's going on in life.

---
I was surprised at the speed of my manifestation
"I was surprised by the speed of my manifestation once I started working with Cathy. I've done other manifestation processes before but I've always felt a bit frustrated about the waiting part. With Cathy she helps you really let this go so you can enjoy the moment and stop worrying about the actual manifestation.
Cathy's intuition is spot on – I couldn't believe the stuff that came up that was holding me back and it was so good to release.
I would recommend this to anyone who has been struggling with getting their dreams manifested."
Kelly Morgan – Shake Up to Wake Up Coach – kellymorgan.tv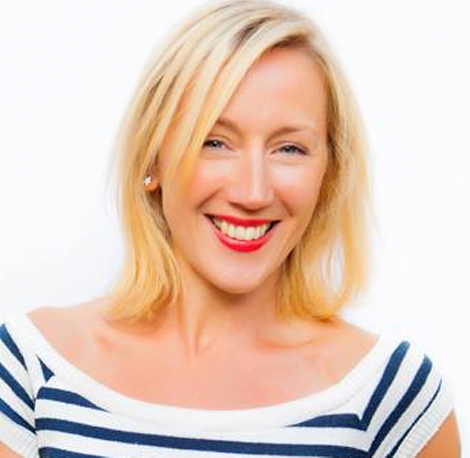 ---
Six month program content
Flow Alignment Welcome Pack

At the start of the program you'll receive a guided meditation and Flow Audit questionnaire that will help you connect with your intuition to clarify your current state of flow. You'll understand where your energy is at in all parts of your life right now, how you want things to be different, and what to focus on first to help you realign with your highest path.

Initial 2-Hour Deep Dive Session.

We'll explore what came up in your Flow Alignment Audit, get clearer about your hopes, dreams and fears, and start clearing some of the layers.

12 x 60 minute fortnightly Flow Alignment Sessions.

During these sessions I'll read your energy and mirror back to you your limited thinking patterns so they can no longer operate covertly. We'll clear abundance blocks and inner saboteurs around money, visibility, lack of self worth, boundary issues, self belief – or whatever your soul presents in the session… which means significant, lasting break throughs across all areas of life.

You'll start to master your fear and resistance, and stretch your comfort zone in pursuit of your dreams and desires.

You'll develop your intuitive abilities, connect with the unlimited and infinitely powerful Source inside you, and learn to use mindset and energy tools so that your lower mind has less control over you.

Which means you'll be able to re-experience personalised meditations and energy sessions, re-listen to yourself to become more aware of how your limiting thought patterns operate, and capture useful insights that will help you communicate your value and uniqueness to others in the future.

Email and SMS support.

Extra help and guidance if you have any questions or queries about what you're experiencing.
Bonus Bundle
The Flow Project – (Value £97)
Five different transformation meditations. A great way to set your day up for success, realign with your highest potential and the vision of the future you'd like to be experiencing, and eliminate negative energies.
Flow Alignment 5 Week Home Study Program – (Value £197)
Five modules of audios, guided meditations and worksheets that will help you to become conscious of the habit patterns of the mind that would usually block or derail you from manifesting your desires.
Flow Painting videos – (Value £97)
Permanent access to a really enjoyable, but profoundly effective awareness tool that will help you re-cover and rediscover your higher creative powers, connect you to your intuition, bring you deep insights, new perspectives and wise guidance from your Authentic Self so you can take inspired action to change your life.
---
Helped me follow through on several big changes to my life and business
"Cathy came along at the right time for me as I wanted to make some big changes to my life and business but I lacked clarity about what it was and how to do it. I wanted to get off the treadmill of overwork, which was impacting other areas of my life.  
I admire and respect Cathy because she demonstrates how you can have business flair without being a grasping, shoulder-padded Apprentice-style loudmouth. She's a networker and facilitator who proves women in business no longer need to step over others to be successful. Her coaching style is gentle, wise and empathic. She is generous and genuinely wants her clients to get results.
I found working with Cathy's meditations and her coaching gave me the impetus to follow through on several big changes to my life and business. Cathy's unique blend of spiritual wisdom and entrepreneurship helped me see my situation in a new way, leading to a renewed sense of enthusiasm and excitement about the future. She gave me a gentle yet firm push towards greater happiness for which I am very grateful."
Amy Garner – Soul Support – amygarner.co.uk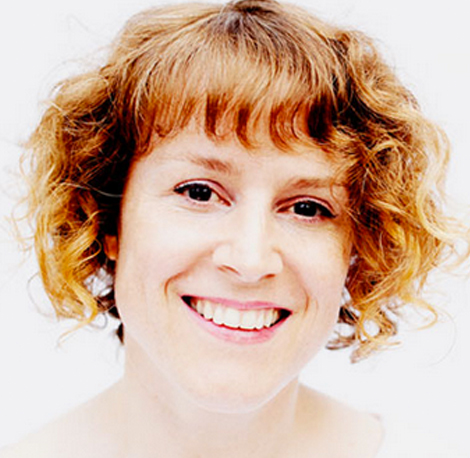 ---
Investment
As you can see from what many people have said about working with me, you can see how effective and life-changing this work can be – and it's FAST! And as my clients are enjoying such wonderful successes and up-levelling their lives, I'm happy to say that it's time for me to do the same.
So this is your chance to work with me before the price goes up on 7th April.
New fees: £5000
Special price – £3000
(or 3 monthly payments of £1100)
But there are ONLY 6 SPOTS – so once they're gone, they're gone!
Plus, if you're a fast action taker, there's more…
To reward anyone who is committed to taking action NOW because you're READY to do what it takes to enjoy the flow and ease that comes from seeing through the FEAR ILLUSION, if you register your interest before 2nd April you will receive a…
Bonus 3 Hour Deep Dive Session
worth £900
This can be used any time in the next 12 months to help you break through the subsequent limiting fears and beliefs that will come up, or you can use it to work on your business alignment and branding. If you prefer, you can take them as three individual Flow Alignment Sessions.

To apply, click the button above and it will take you to my online booking service. Choose a time for our initial call to see if we're a good fit working together.
To get the changes you want in your life you need to be totally committed to yourself, so no fence-sitters please – you need to jump in with both feet if you want things to be different!!
It would be fair to say it's been simply life-changing!"
"It expanded my self-awareness exponentially and helped me move forward in my life resulting in so many surprising added benefits. It would be fair to say it's simply been life-changing!
This is not your average "learn a new skill" program – the work involved is internal, subtle, uncomfortable at times but very powerful. Cathy's meditations and support throughout is top-notch and the skills and practises make me feel better equipped for all sort of challenges."
Alicia Benito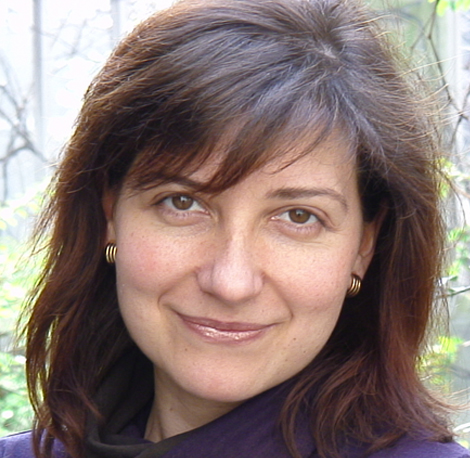 More Questions?
If there's anything else you'd like to know, please feel free to contact me at cathy@cathyballard.com.
---
LIFE has amazing things in store for you, and if you ALIGN and relax into it the FLOW will take you there .
CHANGE YOUR LIFE IN SIX MONTHS – what are you waiting for?
---
I have seen a stream of new clients working with me
There is something very powerful and deep about the work Cathy does on 'Flow'.
I felt energised and got clarity after every session with Cathy but the real value lay in the stuff I didn't initially recognise – changes were taking place on a much deeper level, which I only recognised over time.
Working with Cathy has helped me professionally and I have seen a stream of new clients working with me. Her meditations are fantastic and they have helped me become much calmer and more relaxed in the build up to a major work event.
If you get the chance to work with Cathy then grab it with both hands, you will not regret it."
Carole Bozkurt – The Blueprint Practice – blueprintpractice.com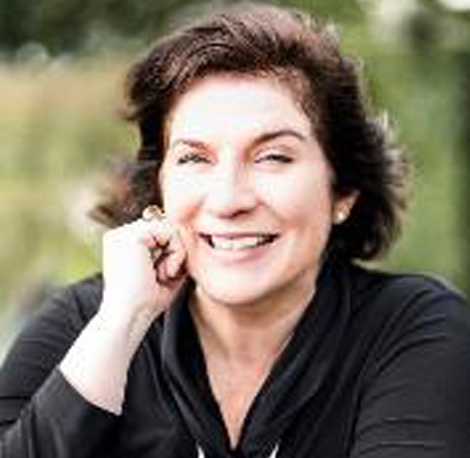 ---
I have seen a stream of new clients working with me
Wow! Wow! Wow! Cathy I am eternally grateful to you. You see you were the only one that fit the bill for 1-2-1 coaching for me. I knew I could be fully open and from day 1 it was full disclosure. This was absolutely critical as I understood that I needed to be able to do this in order to have a smidgen of a chance of moving forward. I was also aware of your innate and nurtured intuitive ability, so understood that certainly was limited space for fear driven B.S on my part. I was only ever going to move forward working with you.
Thanks to your guidance and support, step by step I found myself owning my truth, comfortable, confident of my path and purpose. It is crazy to think that before working with you, I had some serious issues with visibility – that old self now representing a vague memory. What a transformation to think I am now helping others to embrace their authentic confident selves and find their purpose. Still having fun and loving the journey.
Love
Pippa
Founder of The Triumphant Woman."
Carole Bozkurt – The Blueprint Practice – blueprintpractice.com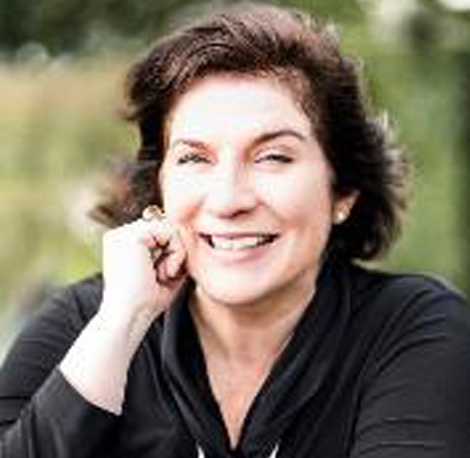 ---
Pivotal in helping me understand who I am
Working with Cathy as a coach has far exceeded my expectations. Her coaching approach is personal, motivating, inspiring and hugely practical. She has directly helped me across many aspects of life, not only work related.
Cathy is an expert in her field who cares about her clients. She takes a real pride in helping people and shares her knowledge freely. She has put many work and personal issues into perspective and helped me to balance these. I felt very at ease during the coaching sessions, able to talk about everything that was on my mind with the knowledge that it was in total confidence and that she really cares about helping you to work through the issues.
The sessions with Cathy have been pivotal in helping me understand who I am as a person, and how I can use the skills to benefit both my work and personal life. Her meditations and the quality of material provided is very impressive.
Highly recommended!"
Urvashi Desai